Brenta, the brown bear's favourite land!
Victims of persecution for centuries, the brown bears were confined to a limited area of Western Trentino, which, in order to protect the animals, became the Adamello Brenta Natural Park.
A truly majestic and fascinating animal, the Alpine brown bear (Ursus arctos L.) has always interested mankind, so much that its history has continually been intertwined with our own.
In order to prevent the imminent extinction of the species, in 1996 the Park launched the brown bear reintroduction project, called Life Ursus. Between 1999 and 2002, 10 brown bears were released into the wild here, adapting so well to their new environment that the population today numbers a lot of them.
The historical cohabitation between the areas people and the bear has many legends and tales of adventures and sightings. Today it is remains an exciting possibility to catch a glimpse of the bears presence, creating legends and stories anew.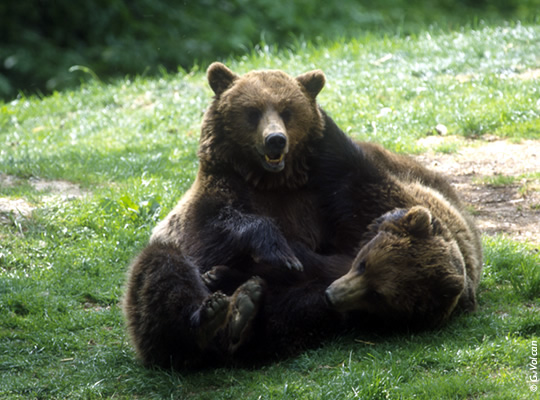 Do you want to learn more?
The reintroduction project arouses your curiosity?
To deepen your knowledge visit the Adamello Brenta Natural Park Life Ursus project website.